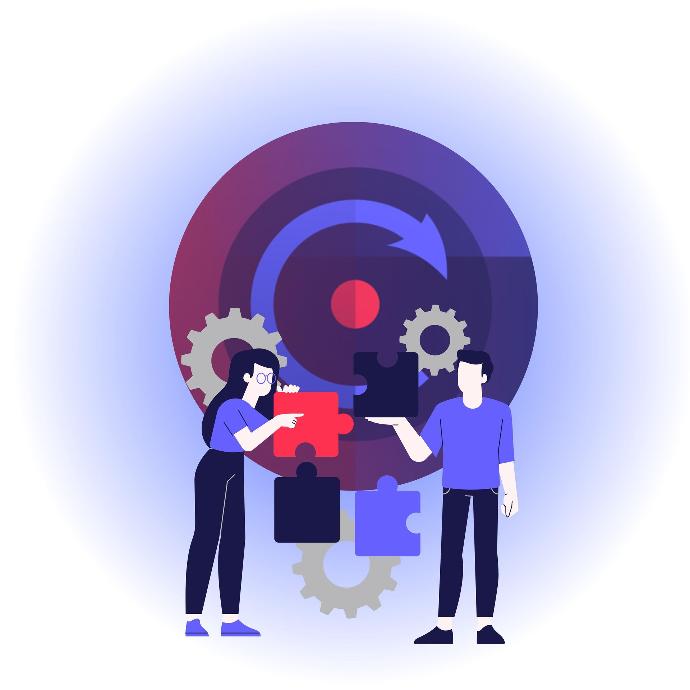 Luceda Photonics is a leading company in innovative photonic design software solutions, enabling engineers and researchers to design, simulate, and optimize photonic integrated circuits (PICs).
At Luceda Photonics, we continue to make an impact with our software products in the fast-growing field of high-tech integrated photonics, which will shape our world just as electronic chips are shaping our world today. That's why we're looking for a highly motivated individual who will support us as a Software Engineer in our photonics design software and play an important role in the further development of our products.
In this role, you'll be developing algorithms, GUIs, designing APIs, DevOps, and working together with the development team and directly with our worldwide customers.
Your responsibilities:


Define, design, and build highly technical software.



Participate in continuous improvement of software architecture and development processes.

Deliver quality software to customers.
Create quality assurance, increase test coverage, and create delivery infrastructure.
Assist application engineers in supporting the customer.
Build customer driven prototypes.
You will be great fit if:


You possess exceptional analytical skills and thrive on problem-solving challenges.
You have a comprehensive understanding of software engineering and its best practices.
You are passionate about developing high-quality software that effectively addresses real-world problems.
You like to take a project from the beginning to the end and you are not afraid of starting from an existing codebase.
You have a hands-on attitude and are comfortable engaging in one-on-one interactions with customers or partners.
You possess a curious mindset and strive to comprehend the broader picture, consistently seeking answers to the "why" and "how" of our processes.
You can think along with improving the software architecture, development processes, QA, and delivery infrastructure.
You have experience in common software development tools such as IDEs, version control systems, continuous integration platforms, etc.
You have an interest in physics and the semiconductor industry.
You have experience with both Windows and Linux.
You are good at Python, which is a strong plus!
The benefits of joining our team:


An international team-oriented company that values diversity, open communication, and curiosity.
Your work arrangements will be flexible to support your work-life balance! You'll have the possibility to work remotely for up to 3 days in a 40-hour working week.
The flexibility of working in a small-sized company! You'll have the chance for personal and professional growth based on your interests and gain more responsibilities over time.
We're all about learning and development! You'll have the opportunity to work on the intersection of many exciting high-tech engineering fields and learn about them.
Your impact will be felt right away! You will be able to make a fast impact, working with renowned customers in their use cases.
Get ready to work with talented professionals and exchange ideas! You'll be able to experience a strong collaborative work environment with a focus on teamwork and open communication.
An attractive and competitive salary.
Comprehensive hospitalization insurance to safeguard your well-being.
A robust pension plan, ensuring a secure future for your financial stability.
Interested?
Does this sound like something for you, or do you have some questions?
Reach out to use to us by sending an e-mail to hr@lucedaphotonics.com.