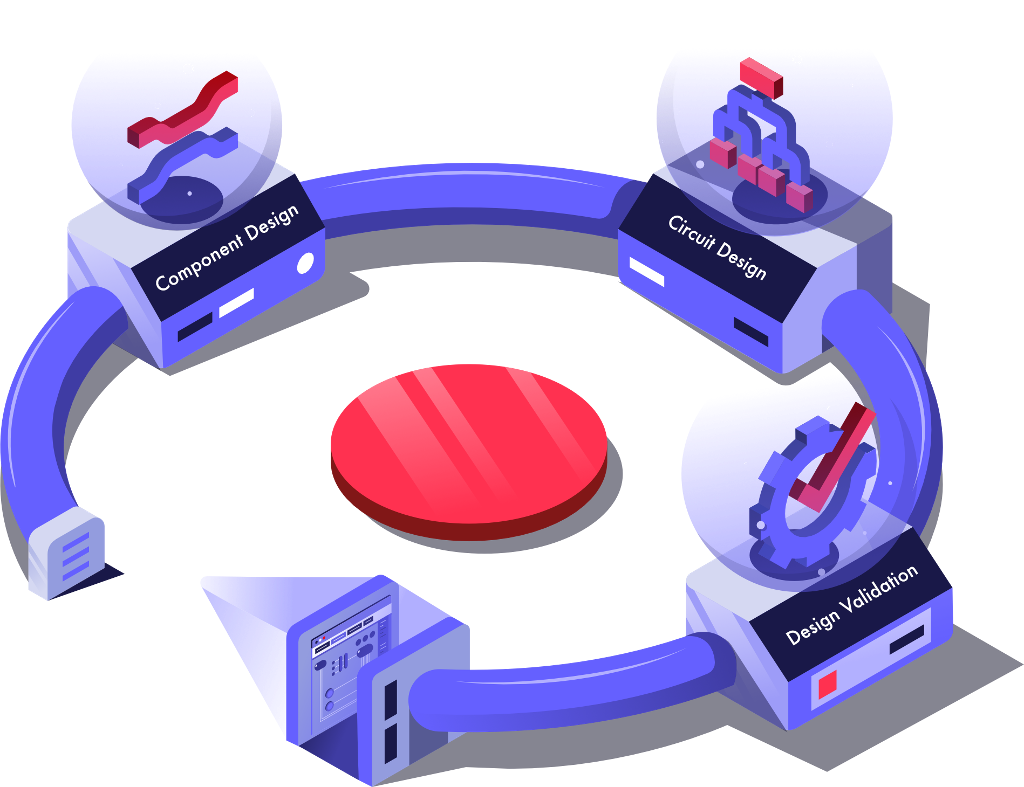 Luceda IPKISS
Enhance your photonic IC design flow with IPKISS' single-component definition and parametric approach for PIC design and simulation.

Luceda IPKISS takes you through the complete design flow:

Use a standard language to manage your designs, models, and IP in one single platform through a code-based approach.

AUTOMATE AND INTEGRATE ALL ASPECTS OF THE DESIGN FLOW IN ONE TOOL



Leverage one standard language
The IPKISS Python-based Platform offers one standard language for all aspects of your design flow: PIC design, model libraries, IP management.


Reduce design errors

Design and simulate parametric components and circuits from one central platform and reduce the chance of design errors.



Improve the time to market

Document, maintain and reuse your IP with a code-based approach. Adopt an iterative design cycle and reduce the time to market.



Design manufacturable PICs

IPKISS enables you to build and manage your own design library next to offering access to a wide variety of foundry process design kits (PDKs).
DISCOVER THE LUCEDA IPKISS FEATURES

Component Design

Standard language: Python

Parametric components in layout &simulation


Built-in physical EME simulation

Simulations with 3rd-party tools (e.g. Lumerical)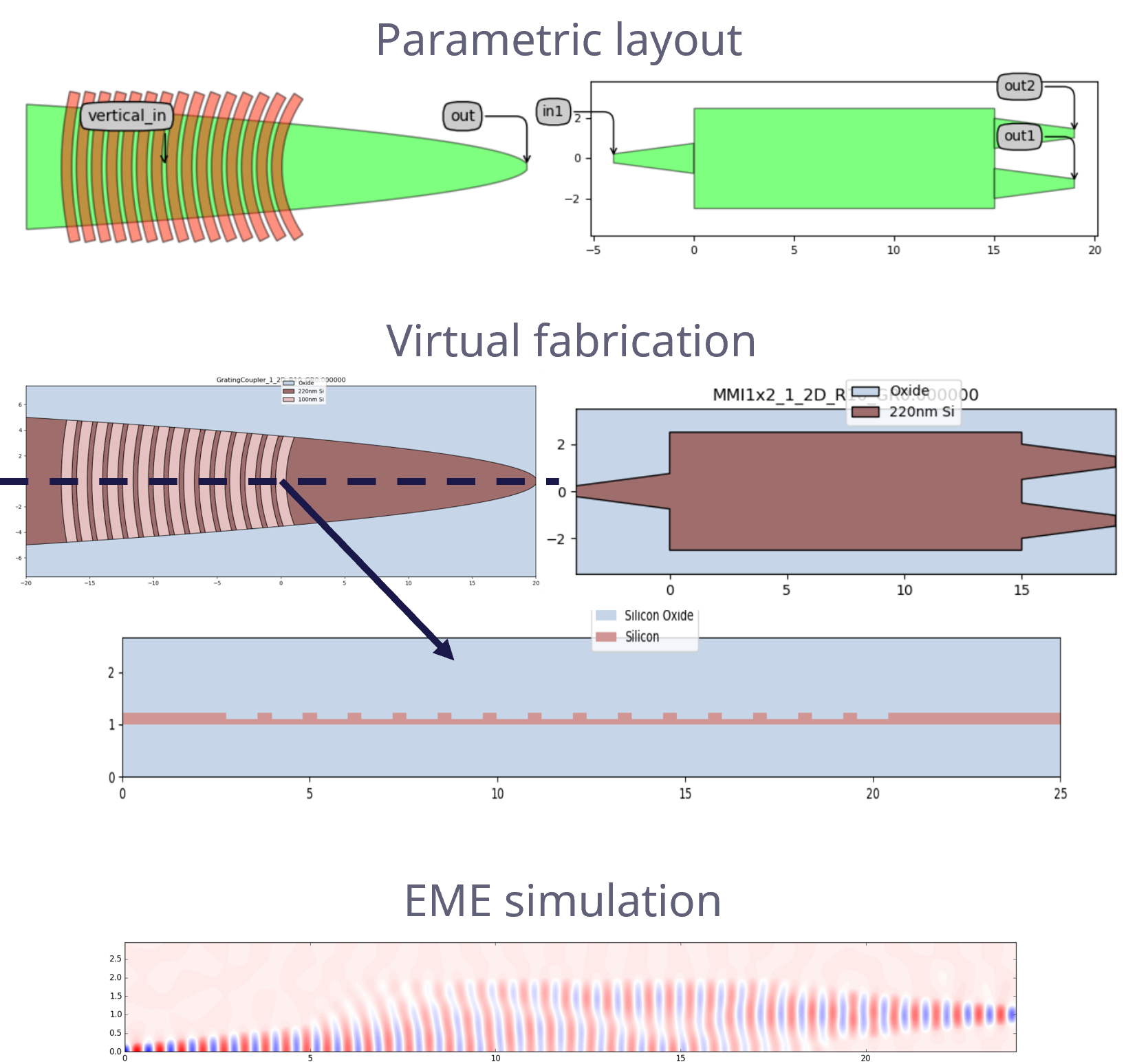 Circuit Design

Code-driven circuit design

Smart optical and electrical routing

Parametric circuits with tight link layout-simulation

Schematic capture with code assistance

Circuit simulations with CAPHE simulation engine

Easy communication around the design process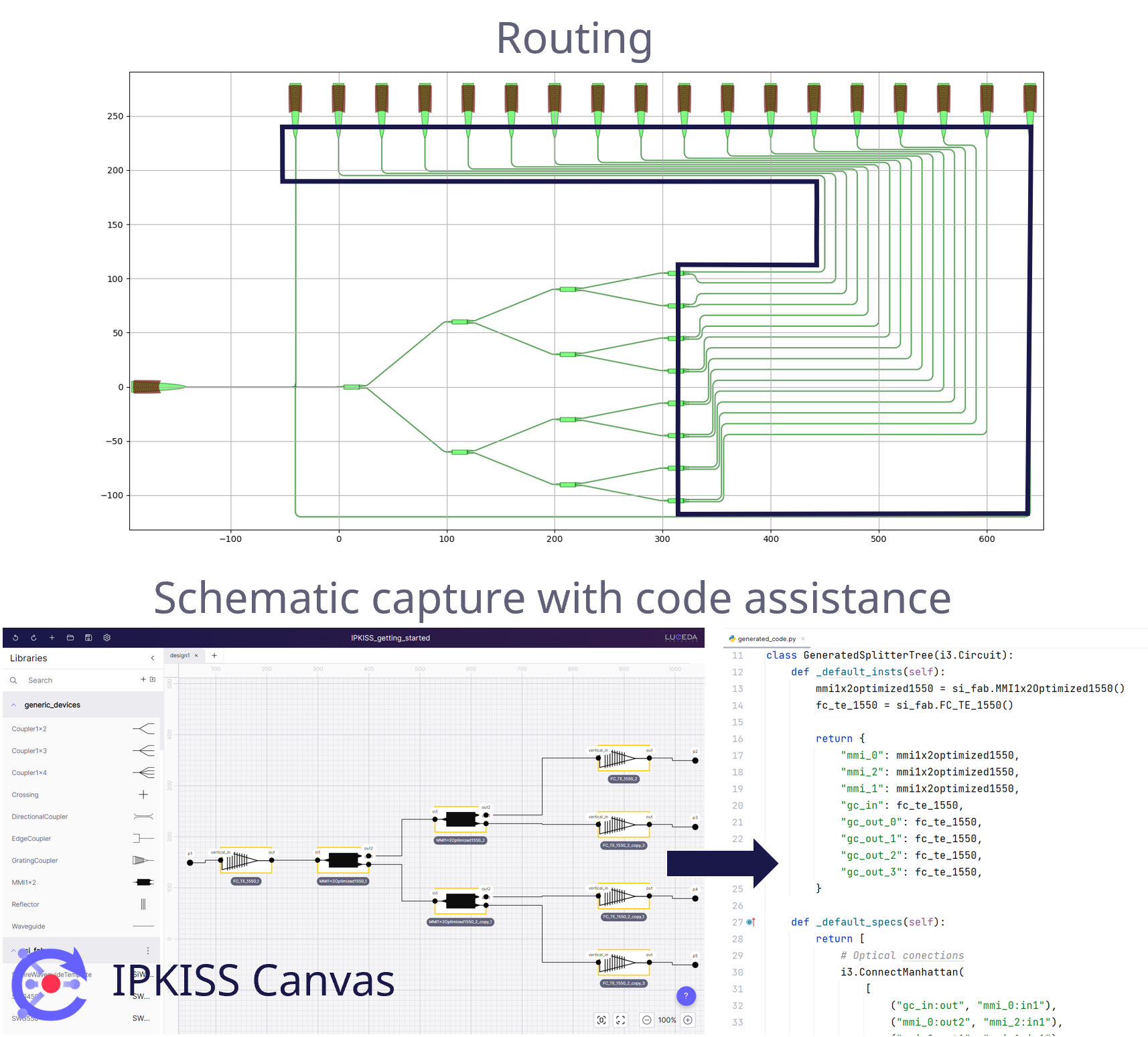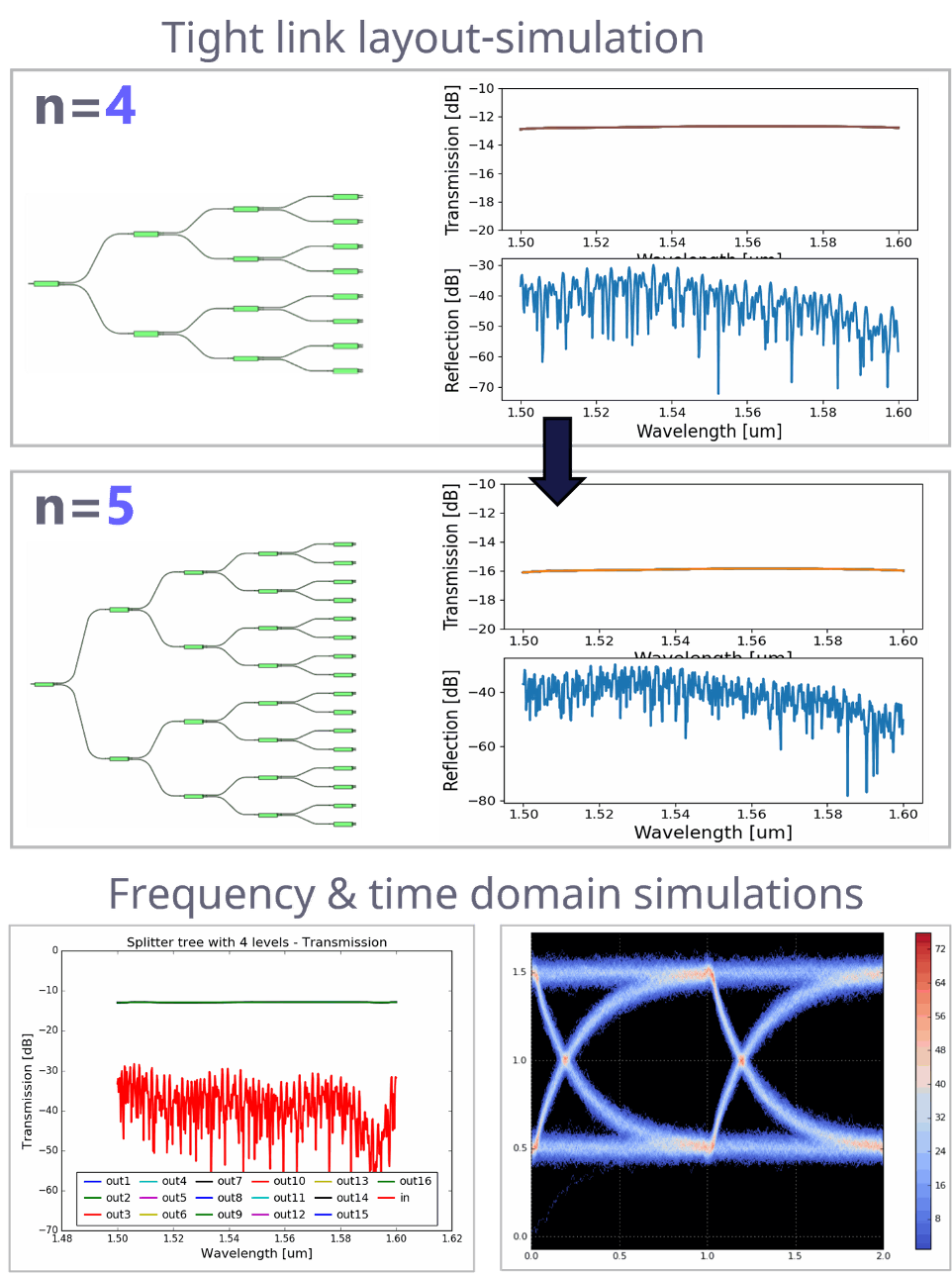 Design Validation

Connectivity and functional verification with IPKISS Canvas

Netlist extraction (optical and electrical)

Post-layout simulations with CAPHE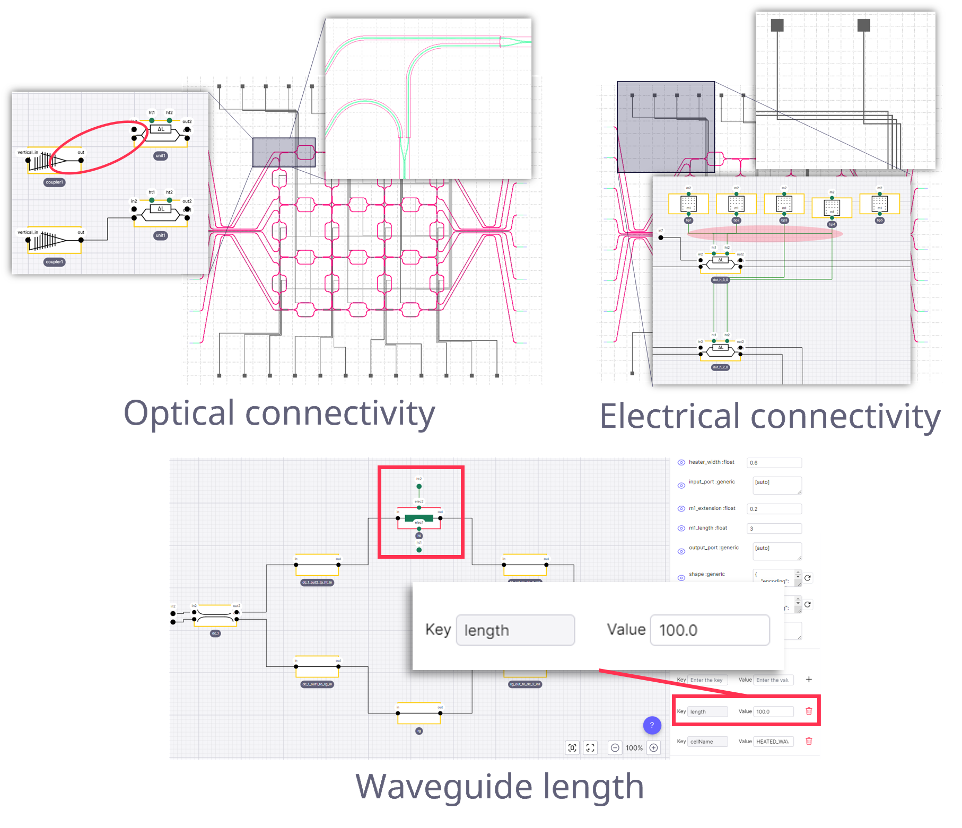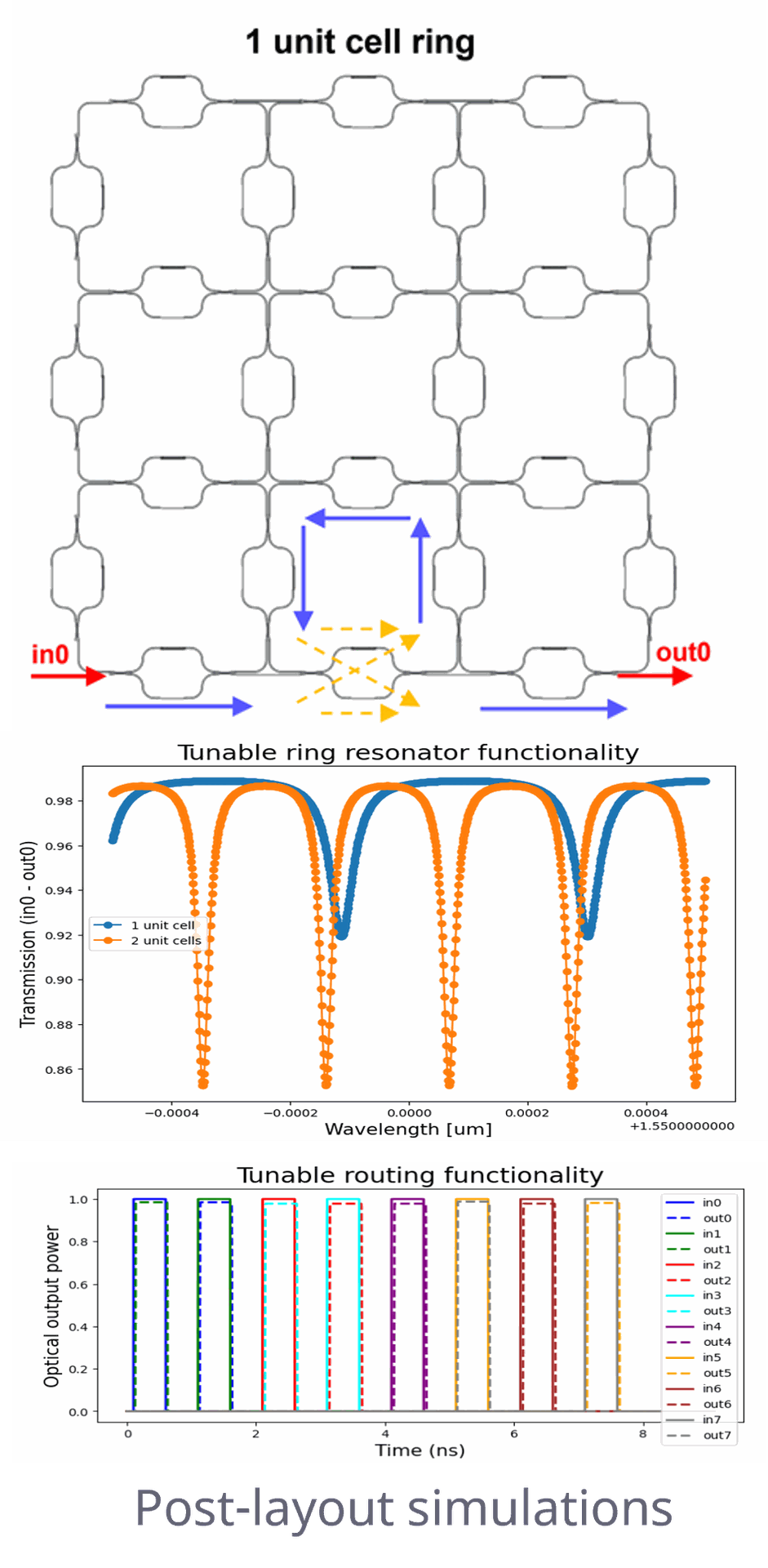 Tape-out preparation

Acute angle patching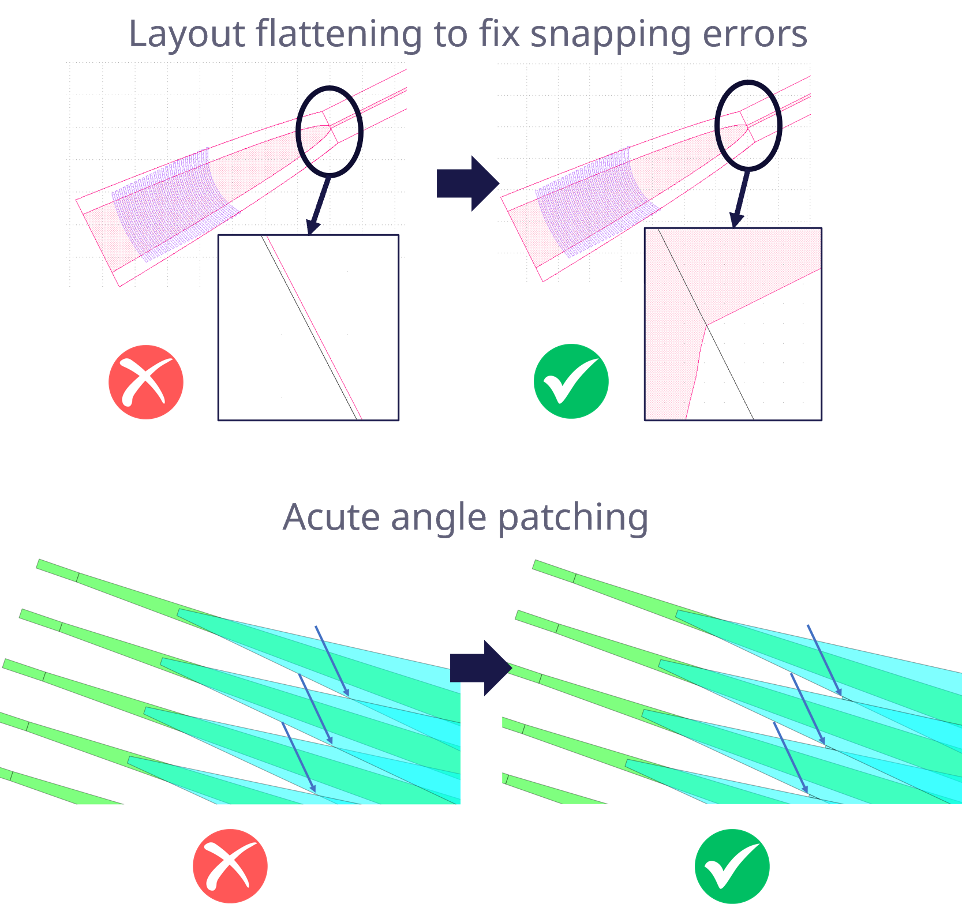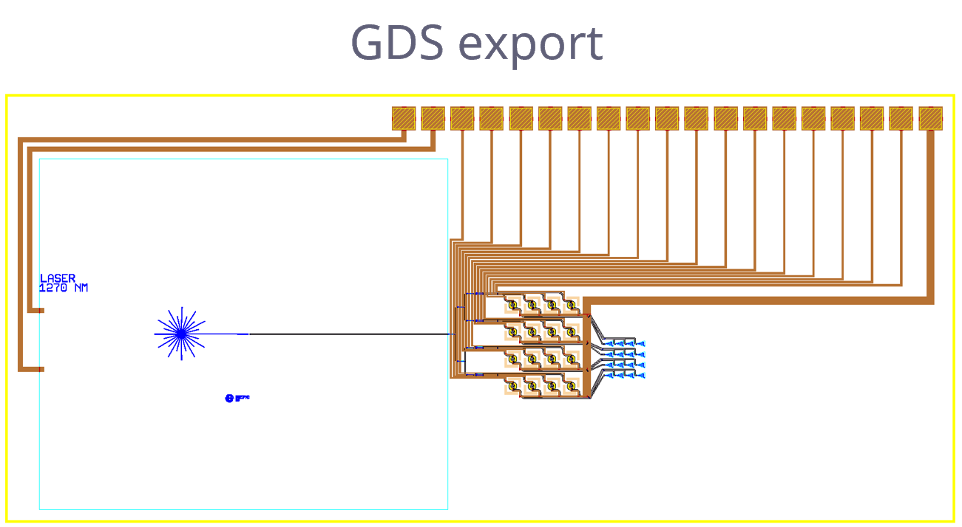 Design advanced photonic components and complement IPKISS with specialized modules.
TRAINING, SUPPORT & SERVICES
Obtain your Luceda PDKs of choice, train your design skills with a wide range of tutorials and application examples on Luceda Academy and get dedicated support on your design questions.
Training and support services are included with your software license.
Services
Leverage Luceda's high-level photonic expertise for your projects.
We guide you in setting up and streamlining your design flow, developing and testing your internal component libraries, and quickly kickstarting your design projects.

DESIGN PICs FOR ANY APPLICATION FIELD
Click on the link below to download the Luceda terms and conditions.