At Luceda Photonics, we enable photonic IC designers to enjoy the same power as electronic IC designers. We automate and integrate the complete photonic design flow. Our Python-based platform enables design teams to easily share and reuse their photonic design IP using a standard language.
We enable photonic IC designers to enjoy the same power as electronic IC designers.
We leverage more than 50 years of photonic experience to help our customers create manufacturable designs. Our design products bundle our expertise to enable our customers to quickly achieve their first tape-out and get their design right the first time.
A FIRST CLASS EXPERIENCE TO DESIGN YOUR PHOTONIC INNOVATIONS
FIRST TIME RIGHT PIC DESIGN SOFTWARE

Automate and integrate all aspects of your photonic design flow in one tool, using one standard language.




COMPLIMENTARY TRAINING AND SUPPORT


Obtain your IPKISS PDK of choice, train your design skills with a wide range of tutorials and application examples on Luceda Academy and get dedicates support on your design questions.
DESIGN
SERVICES

We guide you in setting up and streamlining your design flow, developing and testing your internal component library and quickly kickstarting your design project.


We work together with our partners to deliver the best customer experience globally.
Belgium
This is our headquarter. That's where the IPKISS magic happens! From here we serve PIC designers all over the world.
China
Opened in 2021, our Shanghai office holds the experienced customer and sales team for Asia.

North America
Spark Photonics is Luceda's official partner in North America. You can rely on the experienced Spark team for support on your designs.
Japan
ETSC Micro Devices is Luceda's official reseller in Japan.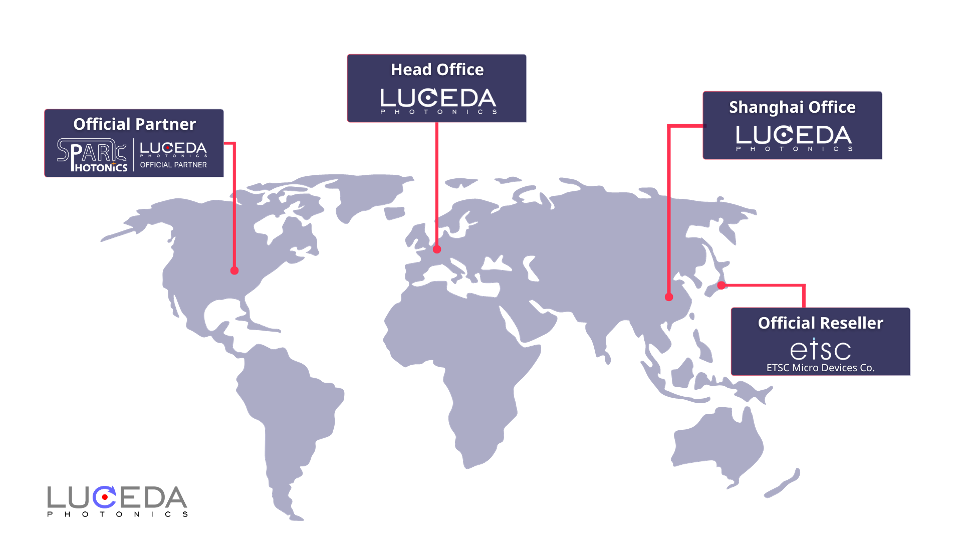 HUMAN-CENTRIC


Our customers, partners and employees are people first. Nobody is just a number in the Luceda community.
FLEXIBILITY


Through our software and way of working, we offer flexibility to our customers as well as to our employees.
EMPOWERMENT


We want to empower and enable customers and employees alike to come with solutions and achieve success.
EXPERTISE


We value, nurture and share expertise in integrated photonics. With our expertise we want to push
the boundaries of integrated photonics design.
Join a dynamic and fast-growing company and fulfill a key role to ensure our customers' success.